If you're an Arab, or are friends with an Arab person then you surely know this dessert. It's light and very sweet and as I have recently discovered, very easy to make!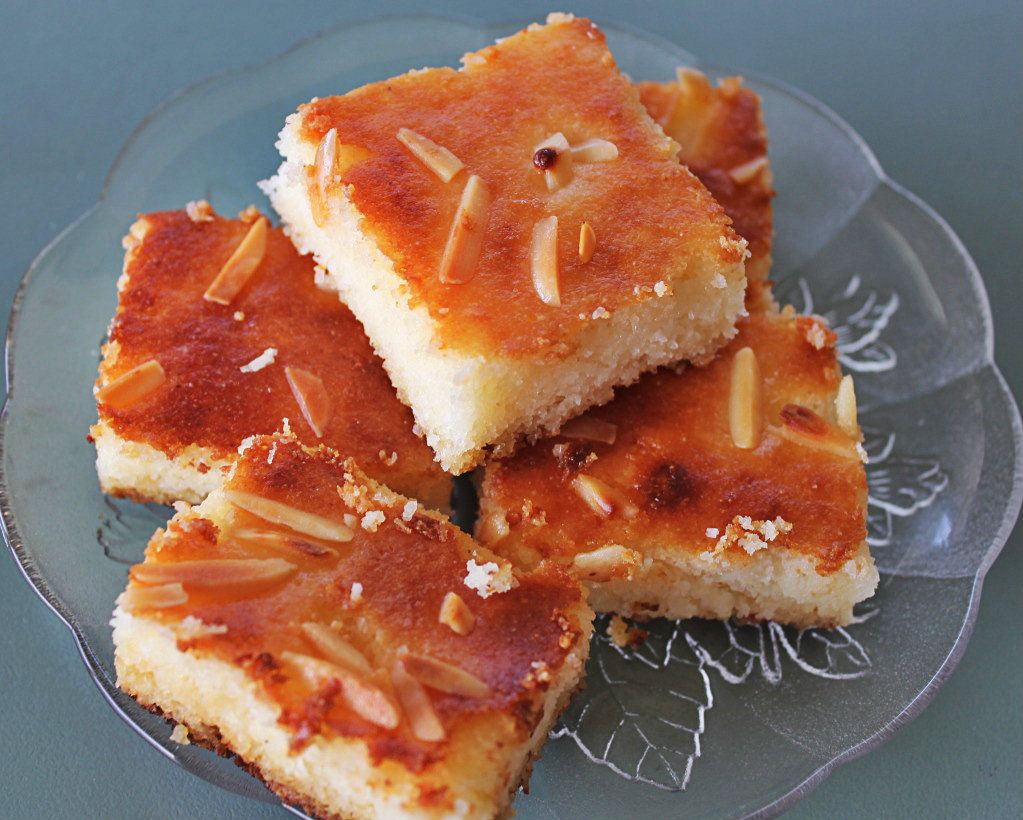 The Basboosa is a Ramadhan staple in our home. Almost once a week, it is made and enjoyed over a hot cup of tea. I've been watching my mum and sisters make this dessert for years, but never attempted to make it myself. Well, not until two nights ago. I was motivated by an article that's being published in a local newspaper about the Holy Month and I volunteered to make, and take pictures of it to be published alongside the article. Another recipe is also being included, made by one of the lovely Aunties.
Although I am happy that I've finally cracked the
basboosa
code, I don't think I will make it often; or again for that matter. I am the type to enjoy eating this dish more than making it myself. And this is true for a number of dishes that my mum makes for us.
Onto the crux of this post, the recipe:
1 1/3 cup semolina
1 1/3 yoghurt
For syrup:
Add oil, egg and mix well until combined.
Butter a baking tray and bake in the oven at 180 degrees for 10-15 minutes or until golden brown.
Boil sugar and water until sticky. Pour over Basboosa while still hot.
Leave it to cool completely, usually 30 minute-1 hour.
If you do attempt to make this, please let me know how it turns out for you!