This past week at uni has been a stressful one. It's that time of the term when all of a sudden every course has something due, and the workload quadruples.
For this reason, I have given up on dressing up, on accessorizing and have begun to just put on whatever I see first before I have to dash out of the door. This means I've been wearing my trusty black maxi dress and have only been changing up the cardigans.I know that sounds horrible, but when I wake up an hour before I have to be in class, I'm not going to stand in front of my clothes rack and pick an outfit out.
I wore this outfit on Thursday. The t-shirt is one of my favorites. I bought it in the States last year, and have been wearing it quite a lot in recent months. It is very lightweight and I love the color!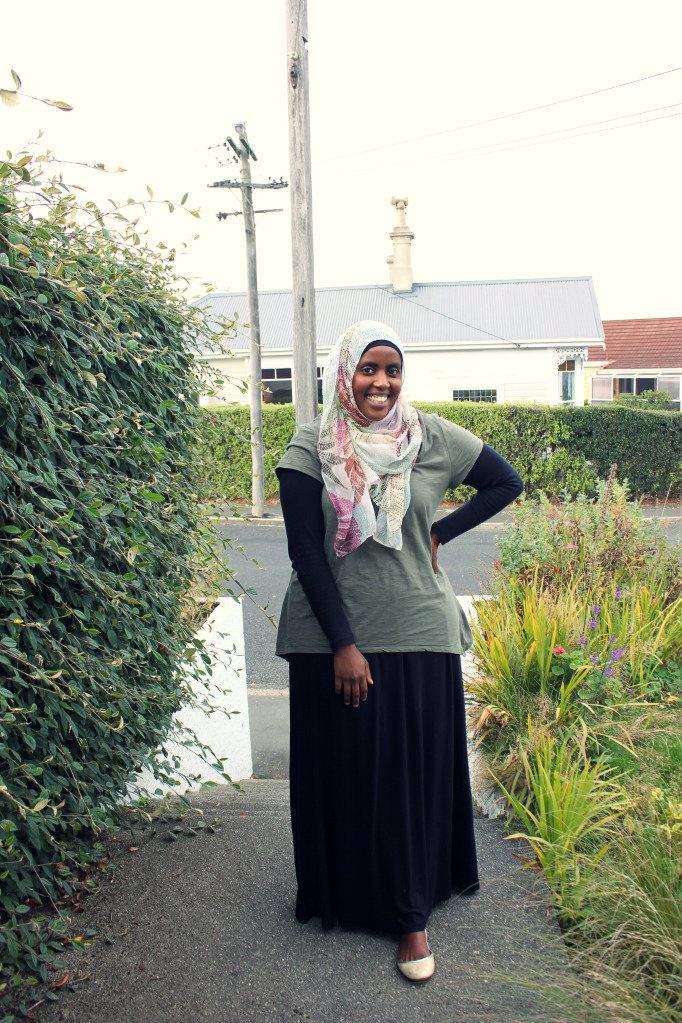 My favorite detail about the t-shirt is the crochet detailing on the back. It's what attracted me to the t-shirt in the first place. It has this different look to it, and makes what would have been just another T look more dressy.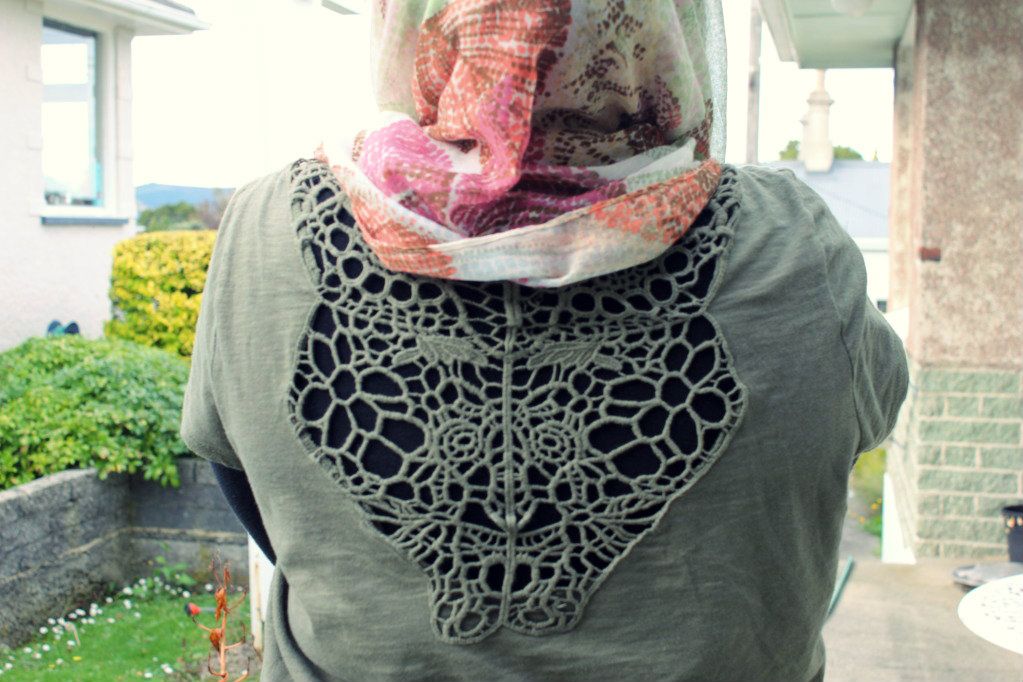 Scarf: Van Haussen
T-shirt: Unbranded
Top: Cotton On
Skirt: Infinity @ Farmers
Shoes: Wildpair