It's finally here. This post is not going to be as picture heavy as I'd hoped it would be thanks to my laptop crashing. Our friend, Parisa's wedding was such an incredible affair. Being back with her, and her sister, and having a couple of the girls come down from Malaysia and Indonesia via Melbourn was oh-so-amazing. We haven't had all the girls together for about 2 years now, and this wedding was the perfect way to bring us, or most of us back together under the same roof. I've missed these girls so much!
Now onto some pictures.
The Arrangement on the Bridal Table.
With the Beautiful Bride.
The Whole Gang.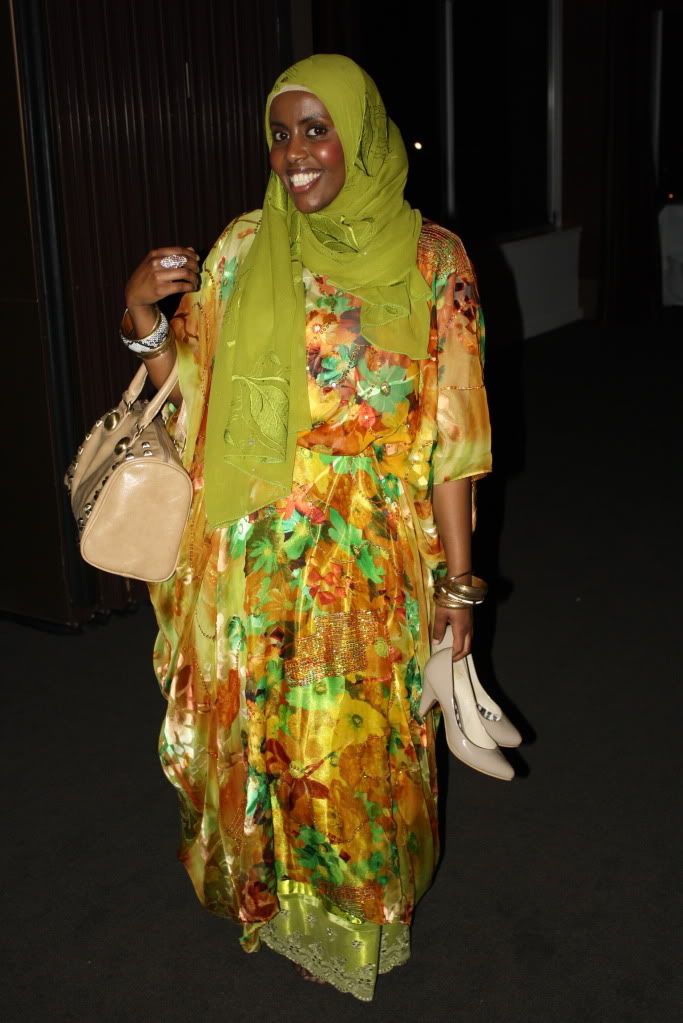 Yours Truly, at the End of a Long Day.

I opted for a traditional Somali dress, called a Dira'. It's a three piece dress made up of the dress, a petticoat and a dupatta-like material to either wear as a head-scarf or to drape on the shoulder. This specific style is called Ba' Wayney, which roughly translates to 'Big Bag'. Lol.
[photocredit: Sumayyah and Lamya]